Can I use Extreme Networks Antennas with WiNG AP ́s?
I want to connect Access points in freezer environment. One option is to put the AP outside the cold chamber and the Antenna inside.

Years ago we use ML-2452-PTA3M3-036 with Motorola ́s AP. There is a better antenna to use with AP-7632?

Regards, 

RP-SMA female is the same on AP-650?
That is correct. RP-SMA female antenna connectors on AP-650 
Here is a picture of the RP-SMA female connector on the right and RP-SMA male connector on the left. 
Ron,
So the documentation has errors?
Check this:
https://documentation.extremenetworks.com/WiNG/WLAN_Antennas/Antenna_Guide/WiNG_Hardware/Antenna_Gui...
In the doc, the RP-SMA Male is this one: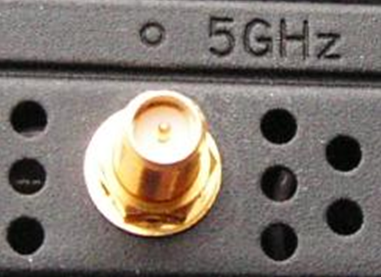 Thank you for bringing this to our attention. I will work with correct resources to get this information corrected. In the meantime - here is a good connector compilation which shows the correct antenna descriptions and gender:
OK, going back to the initial question, is the ML-2452-PTA3M3-036 the best option for the AP-7632?
I Will put it on the ceiling.

Regards, 

I recommend you to use ML-2452-PTA2M2-036
The connector in the middle is for BLE and you can use the usual antenna
Thanks all of you for the recommendations


Related Categories
742 Conversations
226 Followers